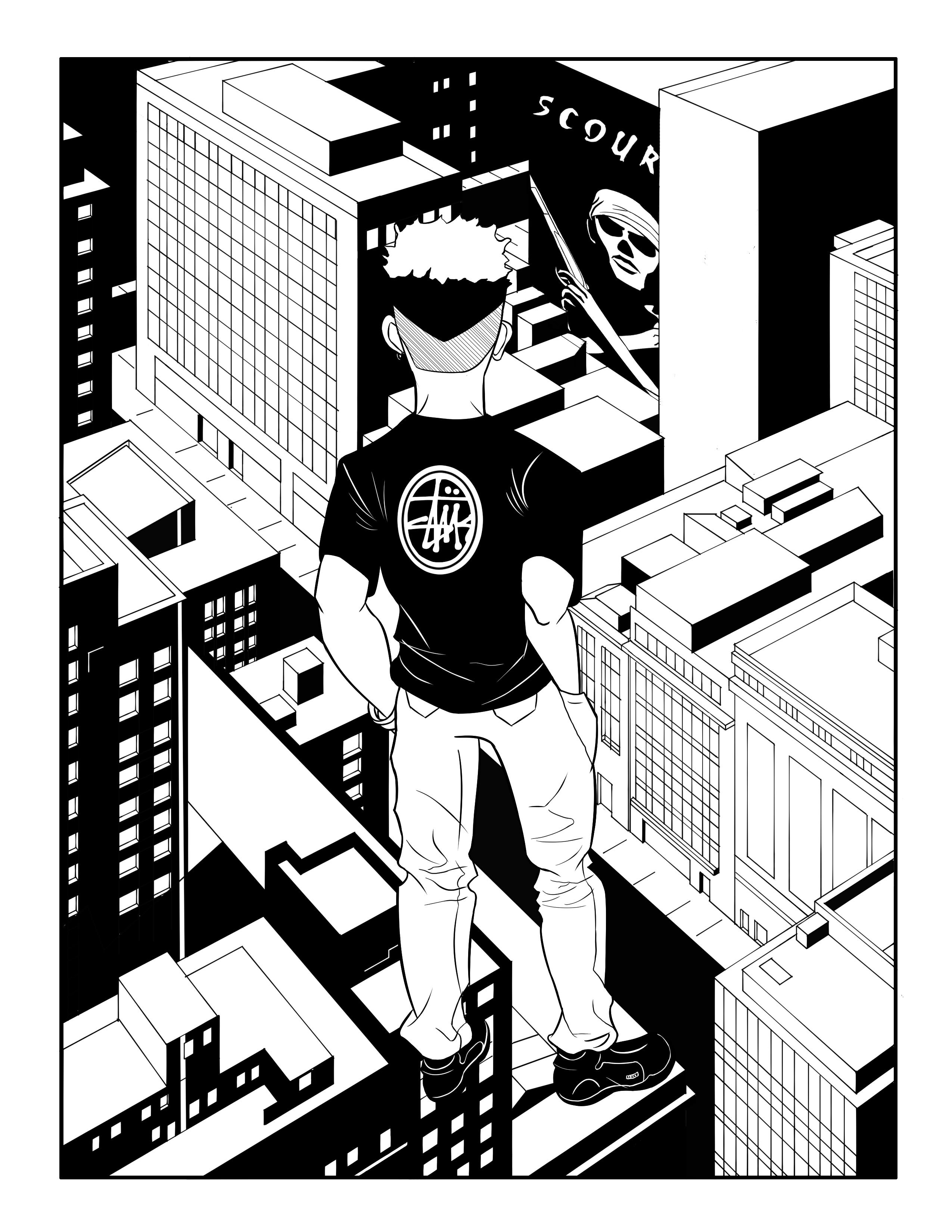 Bio
Phillip Fleming is a New York comic artist. He earned his MFA in Comics at the California College of the Arts and his BFA in Sequential Art at the Savannah College of Art and Design. While working on creator owned content like Lost Jerusalem and Rooted, Phillip has worked as an arts educator. For the past five years, he has brought much needed diversity to art classrooms within the inner cities of Boston and Detroit, as well as Ocala, Florida, Ann Arbor, Michigan, and most recently Atlanta, Georgia.  Phillip's comic work has been featured in exhibitions in Georgia, California, and Michigan. He is currently an Adjunct Professor of Sequential Art at Kennesaw State University.
Projects
Return To Melanin: Hands and Feet of Bronze
Phillip was commissioned to draw hands and feet of bronze for the Return The Melanin Project. Return the Melanin re-imagines society's understanding of what Jesus looked like by mass producing a visual image of him based on research in various fields. The project commissions artists of color to create works that are transformed into free buttons and stickers for the general public.
Long Road to Revolution
Phillip was invited to showcase his journalism comic Long Road to Revolution at the Marching Forward Symposium at the University of Michigan in Ann Arbor, Michigan. The symposium showcases the work of more than 30 local scholars and artists whose work involves civil rights and social justice.
The Sand Collector
Phillip was commissioned by Winning Writers to create an illustration for Omer Friedlander award winning short story, "The Sand Collector".
https://winningwriters.com/past-winning-entries/the-sand-collector